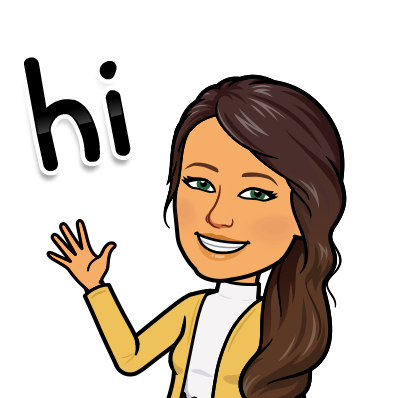 My name is Shawna M. Shartzer and I am honored to begin my 5th school year with Barren County School District. I went to Temple Hill Elementary School K-8. BCHS 9-12. WKU BA & MSW. Married for 26 years with 2 children. Programs that I am involved in are: Sources of Strength, Every Monday Matters, Fellowship of Christian Athletes, Too Good For Drugs, yoga4classrooms, Breath4Change, Botvin, The Zones of Regulation. I assist our DPP/School Safety Coordinator, Principals and School Resource Officers in Multidisciplinary Team Meetings to maintain physical and psychological school safety. I help reduce barriers to increase academic achievements by implementing social emotional learning, substance use prevention, trauma-sensitive and suicide prevention resources in our schools. I network with parents and out of school community partners to ensure our students are receiving resources available as needed. I work closely with our School Counselors, School Psychologists, FRYSC, and other program personnel to review and implement support plans as students transition into the Barren County School setting from out-of-district school placements. Students/staff come to me for topics such as study skills, motivation for academic achievement, social skills, organizational skills, everyday living skills, mediation, coping with transitions, conflict resolution, grief/loss, implementing healthy coping skills, and/or stress management. I work in all of our Barren County Schools in-person, virtual, and home visits upon request. I can be reached during school hours from 7-3 Monday-Friday.
"My tone of voice is nurturing and confident instilling hope that you will be successful. My facial expression is reflective of "I believe in you and I won't give up on you". My posture tells you that you are worth my time. My eye contact and eye level will help support you until you believe in yourself. My listening ears are here for you until you understand yourself."
SELF REGULATION STRATEGIES:
Physical Activity Strategies: movement break, walk to get a drink of water, take bathroom break, ask a teacher if can run an errand, standing instead of sitting, using a stress ball, chair yoga, going to gym, teaching class outside, other classroom exercises, progressive muscle relaxation techniques.
Sensory & Grounding Strategies: red hots, drinking 8oz of water, looking up, sour candy, ice cubes, wash hands/face, look at pleasant photo, listen to music, smelling different scents, touch a smooth stone or marble, pet a stuffed animal, rub a soft blanket. Find 5 things you can see, 4 things you can touch, 3 things you can hear, 2 things you can smell, and 1 thing you can taste.
Relaxation & Mindfulness Strategies: deep breathing, belly breathing, box breathing, 5 finger breathing, do nows, bell ringers, counting, check & connect, drawing, writing in journal, talking to someone, positive self-talk interventions, meditation, guided visualization.
There are two days in every week about which we should not worry, two days which should be kept free from fears and apprehensions. One of these days is Yesterday. Yesterday has passed forever beyond our control. We cannot undo a single act we performed; we cannot erase a single word said. Yesterday is gone. The other day we should not worry about is Tomorrow. Tomorrow's sun will rise, either in splendor or behind a mask of clouds, but it will rise. Until it does, we have no stake in tomorrow, for it is yet unborn. This leaves only one day, Today! We can fight the battle of just one day at a time.
"I" Statement:
When you ______________________________________.
(explain the situation or what happened in your own words)
I feel___________________________________________.
(use feeling words: frustrated, bothered, scared, disgusted,
worried, sad, aggravated, hurt, embarrassed, nervous, lonely,
anxious, bitter, abandoned, inadequate, confused, awkward,
disorganized etc...)
Because I________________________________________.
(provide a reason or personal belief about the situation)
Therefore, I would ask_______________________________.
And I, in turn, would be willing to_______________________.
Is that acceptable to you or do you have another suggestion?
Relaxation Technique:
TOUCH YOUR THUMB TO YOUR INDEX FINGER:
(Now think about healthy fatigue after exercise)
TOUCH YOUR THUMB TO YOUR MIDDLE FINGER:
(Now think about a warm embrace)
TOUCH YOUR THUMB TO YOUR RING FINGER:
(Now think about the nicest compliment you ever received)
TOUCH YOUR THUMB TO YOUR PINKY FINGER:
(Now think about the most beautiful place you have ever been)
5 Finger Breathing Exercise
Inhale through your nose as you trace up your thumb. Pause at the top of your thumb. Exhale through nose as you trace down your thumb. Repeat for each finger. If your mind begins to wander, simply notice the sight of your hand and feeling of your fingers. Repeat if needed.
PROGRESSIVE MUSCLE RELAXATION/GUIDED IMAGERY
Think about a place outside that can make you feel warm and safe, on your porch, in a swing, in your car, on a creek bank, in a field of tall grass, on a float in the water, or on a sandy beach. Imagine that you are lying down looking up into the clouds. Imagine your worry and stress as one of those clouds. Look at this cloud closely. Is it high, far away, or super close to you? Is it white and fluffy, dark and stormy or something else? Sometimes our cloud makes us feel stressed, sad, or even angry. Whatever you are noticing, just allow yourself to be aware of it. No need to change or judge your thoughts. They are all ok to have. Is your cloud moving or staying in place? Sometimes clouds look like they are sitting in the same place forever, but there's actually always movement. Even when we are not aware. With time, every cloud moves on just like our feelings. The new feelings are drifting in and they look different than the ones that were just there. Keep all these feelings in your cloud and push them up above. If they start to trickle down, acknowledge them and then create a gentle breeze to blow them back up in the air.
Put one hand on your stomach and one hand on your heart. Begin to notice your breathing. Breathe in... and out... in . . . and out . . . Now watch and feel your stomach and your chest . Are you a belly breather or chest breather? Either is ok, I just want you to recognize and acknowledge it. Try to keep breathing this way as we continue. In….and out…. Now notice are you breathing in through your nose and out through your mouth, in through your mouth and out through your mouth, or in through your nose and out through your nose? Again either is ok, I just want you to acknowledge and recognize. If your cloud comes down and starts to make your brain get fidgety to distract you just acknowledge, breath, and tell it you will deal with those things later. If it helps when you breathe in say to yourself "Be" and when you breathe out say to yourself "Still." Be...Still...
Close your eyes or simply look down. Make an angry face, smile, now relax all those muscles in your face. Make sure your jaw is loose and unclench your teeth. You might move your jaw from left to right. Shrug your shoulders bringing them as close to your ears as you can and release. Make a fist and tighten your biceps and chest, now relax. Make sure your face, arms, chest and shoulders are completely relaxed. Relax your jaw. Now suck in your stomach as tight as you can and release. Push the back of your knees into the mat to tighten your thighs and flex your feet so you can tighten your calf muscles. Relax. Lastly, curl your toes as tight as you can. And release. Breath in .. . . and out . . .. Think about your face, arms, chest, shoulders, stomach, legs, and feet and relax any part that might still be tight. Release your jaw. Now open your eyes. Gently wiggle your fingers and toes and reach your arms above your head for your full body stretch of relaxation.
Common Defense Mechanisms (Just tell the truth, honesty is still the best policy:)
Score yourself 0-10 (0-never,10-all the time) then rewire your brain by noticing times when you would have dones these but didn't and reward yourself;)
____ Rationalization: logical but false explanations
____ Projection: attribute your unacceptable ideas and impulses to others
____ Denial: reject or deny reality
____ Reaction Formation: avoid facing unpleasant truth by acting opposite to the way you feel.
____ Compensation: offsetting a defect with a real achievement
____ Identification: instead of being yourself you imitate someone you admire
____ Fantasy: using fantasy to dull the pain of reality
____ Regression: regress to a childlike state when in trouble
____ Isolation: separate from the emotions associated with an event
____ Displacement: hostile feelings are vented against safer people rather than against those who caused the feelings
____ Undoing: when feel guilty can undo guilt by acting in a manner that reflects the reverse of this act.
Cognitive Distortions
Score yourself 0-10 (0-never,10-all the time) then rewire your brain by noticing times when you would have done these, but didn't, and reward yourself;)
____ All or Nothing Thinking: If performance falls short of perfect, you see a total failure.
____ Overgeneralization: You see a single negative event as a never-ending pattern of defeat.
____ Mental Filter: You pick out a single negative detail and obsess on it so that your vision of all reality becomes darkened.
____ Disqualifying the Positive: You reject positive experiences by insisting they "don't count."
____ Jumping to Conclusions: You make a negative interpretation even though there are no definite facts that support your conclusion. Like Mind Reading when you conclude that someone is reacting negatively to you and you don't bother to check this out. Or like The Fortune Teller Error when you anticipate that things will turn out badly and you feel convinced that your prediction is an established fact.
____ Magnification, Catastrophizing or Minimizing: You exaggerate the importance of things or you shrink things until they appear not important.
____ Emotional Reasoning: You allow your emotions to tell you that you feel it, so it must be true.
____ Should Statements: You try to motivate yourself or others with guilt saying should, or shouldn't, must, ought, etc...
____ Labeling & Mislabeling: Attaching negative labels that are generally not factually descriptive.
____ Personalization: You see yourself as the cause of some negative external event, which in fact, you were not primarily responsible for.

9 Essential Coping Skills by Lisa M. Schab:
1.) Deal With Your Feelings
2.) Adjust Your Attitude
3.) Discover Your Choices
4.) Ask For Help
5.) Give Yourself A Relaxation Break
6.) Accept Imperfection
7.) Plan Ahead
8.) Take Care of Yourself
9.) Take One Step At A Time